Speed up Broadband Expansion in Your Community
The Broadband Resource Rail provides community planners and local governments with easy access to speed test tools, block group data, and more.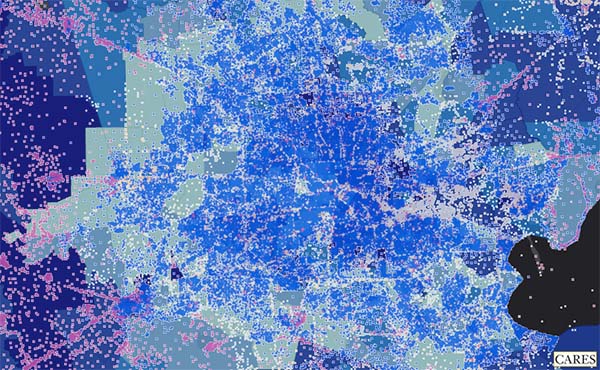 The Broadband Issue
There is wide inequity in access to broadband internet across the nation. Current broadband expansion funding models rely on data that over-represent broadband access and often leave underserved areas ineligible for funds. The result is a growing digital divide – a widening disparity in broadband access within and between populations.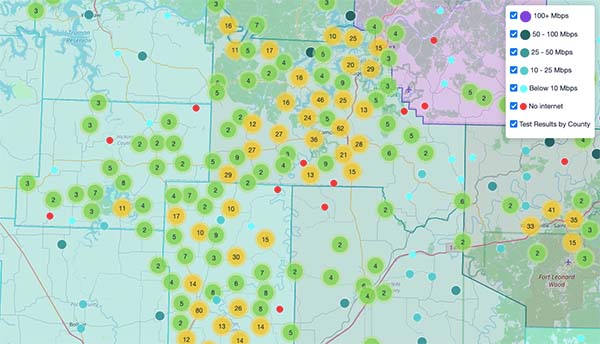 How the Resource Rail Can Help
Our vetted tools and resources can help you gain the knowledge needed to apply for and challenge incomplete and over-represented FCC data. Share our free Speed Test with individuals in your community to discover actual internet speeds and gaps in service. At the click of a button, our test checks household internet connections for ping, jitter, download, and upload speeds. The Resource Rail team aggregates the data into a one-stop-report that includes comparison data from the FCC, American Community Survey, and Microsoft.
Get Connected to a Resource Rail Plan
With a paid Resource Rail Plan, you gain access to:  
1. A Speed Test Survey, which allows you to easily gather speed test results for one or more counties.
2. A Broadband Assessment Tool, which creates downloadable community needs assessments in three easy steps.
3. An easy-to-use Map Room, which provides access to interactive maps of your survey results and related data for easy comparison.